CJ Clayton Jr.

Mediator | Facilitator | Conflict Coach
Education:
Graduate Certificate in Alternative Dispute Resolution at the University of Denver – 2018

40 Hour Professional Mediation Training Certificate at the University of Denver – 2018

M.A. Political Science at the University of Colorado Denver – 2017

B.A. Philosophy, Minors in Biology and Political Science at Fort Lewis College – 2014
Mediation Expertise:
Divorce, Family, Property, and Business Mediation.

Small Claims Court, Protection Order Conditions Conference, and Community Mediation.

Transformative Mediation and Conflict Coaching.

Communication and Dispute Resolution Workshop Facilitation.
CJ began practicing dispute resolution in 2017. Relevant career experience, roles, and education have provided a foundation for his work as a mediator, facilitator, and conflict coach. Since entering the field of dispute resolution, CJ has served as a practitioner in hundreds of cases and has completed a number of dispute resolution training programs at many institutions and organizations along the Front Range of Colorado and beyond — he actively participates in ongoing conflict resolution education and volunteering programs. The focus for CJ centers on helping individuals and groups address conflict meaningfully in which to create pathways and resolutions that maximize their interests and needs. He enjoys approaching his work in new ways when the opportunity arises while maintaining a genuine, neutral, and caring service.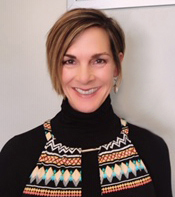 Kelly Musick
Spanish <> English Interpreter
Education:
Master of Arts in Translation & Interpretation (program course work), Monterey Institute of International Studies, Monterey California – 1995

Programa de Maestría en Traducción, Universidad de Puerto Rico, San Turce, Puerto Rico – 1997

Bachelor of Arts Degree, Lewis & Clark College, Portland, Oregon – 1987
Associations/Certifications:
American Translator's Association

Colorado Translator's Association

Colorado Association of Professional Interpreters

Certified Consortium States Interpreters

Federal Court Interpreter's Certification Exam, written passed.
Kelly has over 20 years of professional work experience and training as an independent interpreter and translator in Colorado and abroad. Her graduate studies at Monterey Institute of International Studies in Monterey California as well as those at La Universidad de Puerto Rico, San Turce have given her the solid academic framework for the rigorous career in interpretation and translation that has unfolded. She has built her business around excellence in work quality and caring about the people she works with. Her expertise spans a variety of venues, including, but not limited to the following: legal, law enforcement, forensics, government, politics, mining, agriculture, financial, banking, commerce and transportation, marketing, product development, information technology, and health and education. In addition to her work as a translator and interpreter Kelly balances her life teaching yoga and meditation. Kelly deeply enjoys being able to facilitate understanding and peace in each encounter she has with the people she meets.